Cempedak: Indonesia's Exotic New Private-Island Resort
Posted on 04/26/2017 | About Indonesia
Extending over 42 acres of rainforest, Cempedak Island is surrounded by secluded sandy beaches, all unpopulated except by silver-leaf monkeys, a family of sea otters, and even the odd critically endangered pangolin. There lie just 20 villas, each hidden among the verdant thickets for total privacy.

Rising to a height of 40m, the island boasts a rain forest that provides sanctuary to a diverse population of local birds including hornbills, eagles and kingfishers. Other residents on the island include the critical endangered pangolin and a family of sea otters.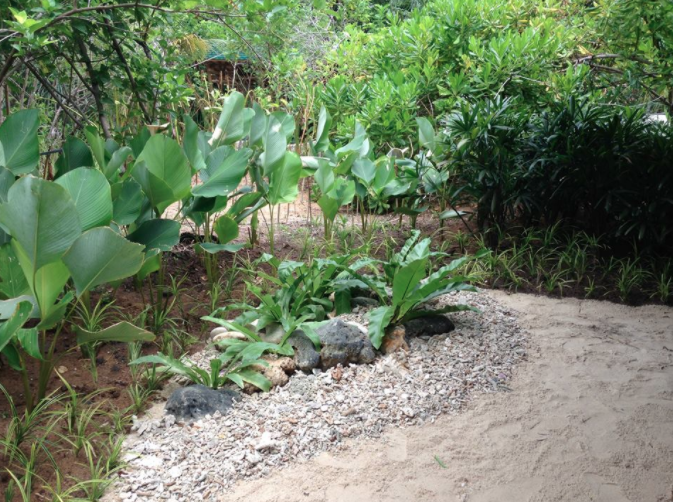 Surrounded by unspoilt islands it is one of only a handful of private islands along this beautiful coast. Cempedak (which is named after an evergreen fruit-bearing tree) is ringed with white sandy beaches and studded with magnificent white granite boulders.

The architecture is dramatic and unique. Bamboo has been used throughout and in ways not seen before. Crescent shaped curved roofs made from a local grass provide a natural symmetry to the environment and at the same time protection from the elements. With private plunge pools in each villa, huge decks, the guest accommodation is very private and very spacious. This is "simple barefoot luxury" in a sublime natural setting.
The villas are designed to promote natural ventilation. The unique design of the villas incorporates a huge crescent shaped roof which helps capture cool breezes releasing the hot air and keeping the villas cool thus avoiding the need for air-conditioning. Overhead fans and the siting of each villa to maximize the cool ocean breezes is a wonderful working example of "nature's air-con".
Activities available to guests includes 'serious' relaxation, swimming, sailing, snorkelling, diving, massage, nature discovery and island hopping, windsurfing, standup paddle boarding, kayaking, tennis, croquet, and boule.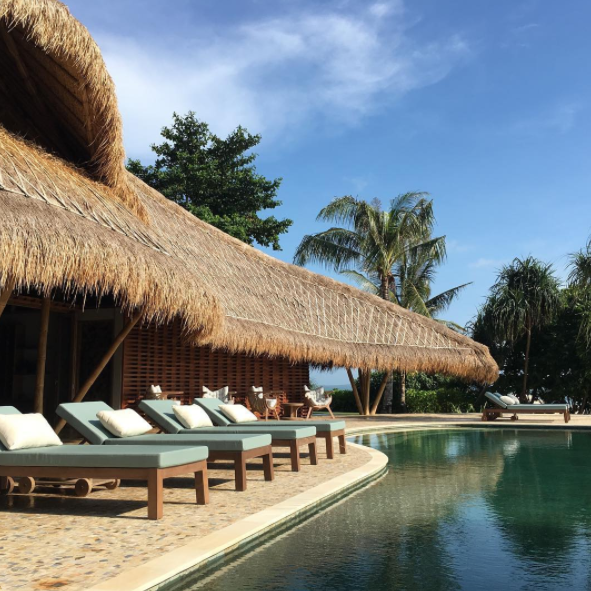 Thanks to the hotels' charity, the Island Foundation, guests can take pride in the fact that simply by being there they are contributing to an education programme for villagers across the archipelago, with six learning centres (a seventh is soon to open) that run classes in soil management, planting, nutrition, hygiene and avoiding waterborne diseases, producing crafts from recycled materials, as well as English language and IT skills.